Recruitment

St Christopher's Trust is a dedicated provider of person-centred care and support. To deliver this we rely on a committed, customer-focused team. If you believe you can contribute to that team and help us deliver award-winning standards of service, we'd love to hear from you.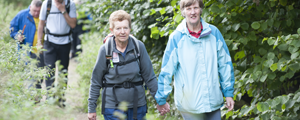 We are always keen to welcome volunteers to help us deliver a truly community-centred service. Our volunteers spend 'quality time' with service users, helping with activities and outings.
The Trust encourages Service Users to join in with community activities and to build relationships with family and friends.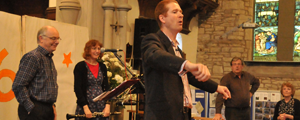 We are always keen to meet new potential trustees to join our Board and help direct the activities of the Trust.
The ideal trustee is someone with a genuine desire to help guide the Trust towards achieving its mission, and to ensure we are effectively managed. The qualities we look for are strategic vision, independent judgement, an ability to think creatively and a willingness to speak your mind.
For more information about the role of a Trustee, please refer to the Charity Commissions website, or email us.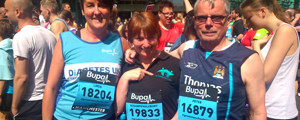 If you are interested in becoming a volunteer or trustee, then please contact Michelle Fletcher (HR Manager) on 01457 852687, or alternatively, you can e-mail her at michelle@stchristopherstrust.org for further details.
Current vacancies and opportunities
Summary
Full / Part Time: Part Time

Salary: £16,000–£18,000 pro rata

Hours: To be discussed
Closing date: 30th September 2019
Apply
Marketing Assistant
SCT is looking for a Marketing Assistant to join our team. The position is to support and assist our Head of Service manager. Assisting with new business and researching the current and future market.
SCT is committed to staff training and all staff will be supported to gain qualifications. All relevant training will be provided and paid by SCT. We are looking for experienced, motivated and enthusiastic applicant to join our team.
The trust will pay for full disclosures.
Further details and application forms can be obtained from:
01457 891075 or michelle@stchristopherstrust.org
Michelle Cuddy
HR Manager