Our Services

St Christopher's Trust is an award winning care provider. Our commitment to providing dignity in care has been recognised by both Derbyshire County Council and Tameside & Glossop NHS.
St Christopher's Trust is annually inspected by the Care Quality Commission and the Trust has received praise for its services.The Trust has established a consultancy health group which ensures Service Users health, behavioural, emotional and Social well being is reviewed regularly.
A key factor in the delivery of all our services is our commitment to enable Service Users to make choices. St Christopher's Trust is committed to providing long term care for Service Users. Staff receive comprehensive training including Dementia, and Epilepsy, this training ensures our staff can continue to support Service Users if their health deteriorates.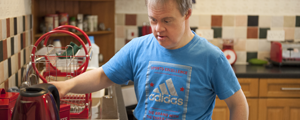 The service supports individuals in all aspects of home life, to enable them to live independently. We strive to meet Service User's social and cultural needs. the Trust has supported a number of Service Users to achieve their long term ambitions, including gaining employment and visiting Graceland in America – the birthplace of Elvis.
The Trust encourages Service Users to join in with community activities and to build relationships with family and friends.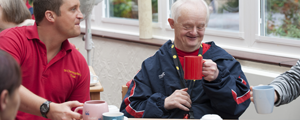 Our residential home at Redcourt is situated within a five acre site, incorporating landscaped gardens, woodland and natural habitat. The service is currently registered for 14 residents. Each resident has their own personalised furnished bedroom and access to communal lounges and dining rooms. A daily menu is provided with choices of hot and cold meals. Drinks and snacks are available throughout the day. during its recent annual inspection Redcourt was awarded a 5 Star excellence in food hygiene. We also provide respite care.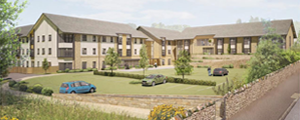 St Christopher's Trust owns a number of houses and bungalows in the Glossop area. We provide supported tenancies to adults with learning disabilities. We are a member of the Housing and Support Alliance. The Trust has applied for planning permission to build 18 one bedroom apartments in Glossop for adults with learning disabilities. We are currently compiling a register of interest for potential users of these custom-built apartments.